Beyond Natural eyelashes
Revlon Beyond Natural™ eyelashes. Get gorgeous, natural lashes effortlessly.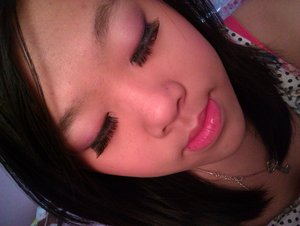 Looks super natural!
These were my first 'dramatic' pair of lashes. I have to say I'm very pleased! They are soft, super easy to apply, and look very natural! Also, very well made, I did re-use them twice and they seem to still be in good shape! Very affordable! Around $3 at Walmart. Totally recommend if looking for dramatic lashes that blend into your natural lashes very well.

They are easy to apply
they look good, feel good and they r cheap!
I bought a pack that had two sets of eyelashes, it says intensifying. it really is :D
they look so natural, hardly any1 could tell am wearing any. a great deal :D