Morning Refresh Towelettes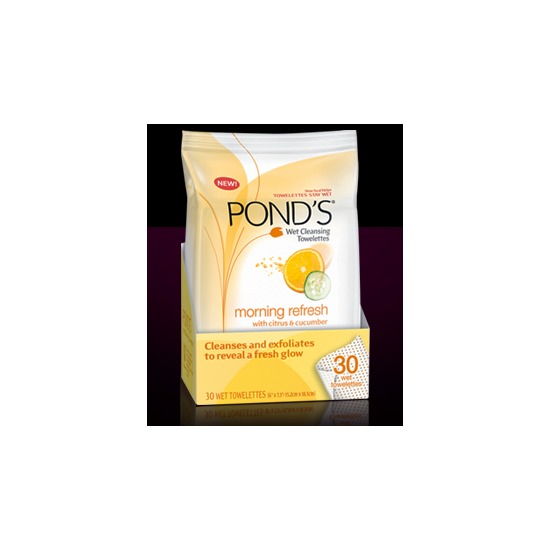 Rollover image to zoom
Reviews
LOVE THIS!!!
I just purchased this product and im in love with it . It has a great smell and works very well . My favorite part is that is has little scrubbers on the wipe and is perfect for removing harder to get off makeup. It is called morning burst, im not sure it gives u a burst of energy in the morning but it is a much much more refreshing smell than most makeup remover wipes. I highly recommend you try this product!!
Smells absolutely heavenly!
I just bought these to try, after sampling and loving the night time one, and I regret nothing! My normally crazy oily face isn't very oily right now at all, the smell really woke me up, and it definitely cleaned up well, which, gross as it is, is very visible on the wipe. I know it might not be the healthiest, but I've definitely used worse. :)
THIS MAY BE THE TOP CLEANSING WIPE IN ALLURE'S BEST OF BEAUTY 2011, BUT IT'S NOT VERY HEALTHY!
Check out this review of Pond's Wet Cleansing Towelettes Morning Refresh with Citrus & Cucumber: http://bit.ly/taEWKa This product gets a hazard rating of 4 out of 10! Did you know that DMDM HYDANTOIN can cause: Allergies/immunotoxicity, Irritation (skin, eyes, or lungs), Contamination concerns (FORMALDEHYDE)? And BENZYL ALCOHOL can cause: Neurotoxicity, Allergies/immunotoxicity, Organ system toxicity (non-reproductive)?