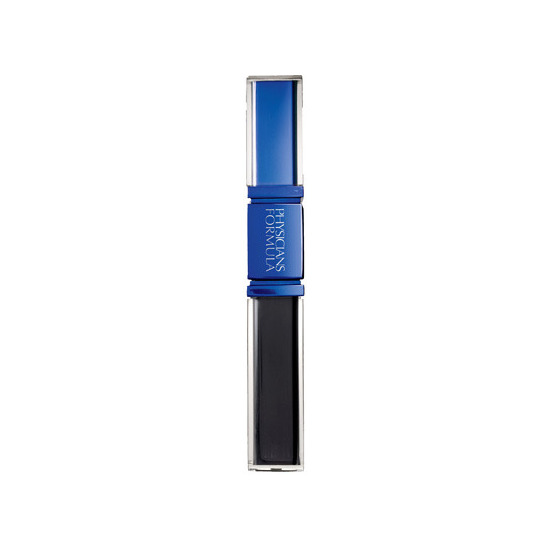 Rollover image to zoom
Reviews
Jul 15, 2012
Great mascara!
This mascara is super great! I love the dual color contrast. It gives you the option to choose what look you want for the day. The purplr end is shimmery and really stands out alone.
Jul 08, 2012
Wanted to love it.
I've been dying to get my hands on the purple mascara from PF in this line, and I finally picked it up. I was sooo excited to have a purple mascara! However, the black mascara does nothing for my lashes, its very dry, and the brush is very flimsy, making it hard to get a nice thick coat on your lashes. As for the colors mascara, it also does nothing for my lashes. And it hardly shows up! It dries so dark purple I might as well just be wearing black mascara! I've tried it alone, and it's still far too dark to even notice. Pretty disappointed in this, considering I usually love PF cosmetics! This one is a miss for me.
Dec 07, 2011
love love it , but pricey !!!
i bought this in the discount bin i love it i sometimes just use the black or just the green i like to play around with it some time just put it on the corner eye lashes for just a high light . although it made me mad when my sister used it and mixed the black with the green . i would remmond the price of this brand to drop a little it is on the highest range i think
Best Mascara EVER
I actually got this in a kit, that included the green/black mascara, shimmer strips shadow and the trio gel eyeliners. I paid $18.00 for the entire set! (So Lucky that day!) Anyways, this mascara is amazing! I have fairly full lashes, with that said, When I apply this black end ( Never use the green end..) it makes me look like I have on falsies!! I had people asking me what brand of eyelashes I bought that they looked awesome! When I said it was this product, they couldn't believe it! It costs about $15.00 (cad) for one. Although I have seen in different drugstores a 2 pack for the same price. Will definately be buying this again and again <3