Have a Nice Day Super-Charged Moisture Cream SPF 15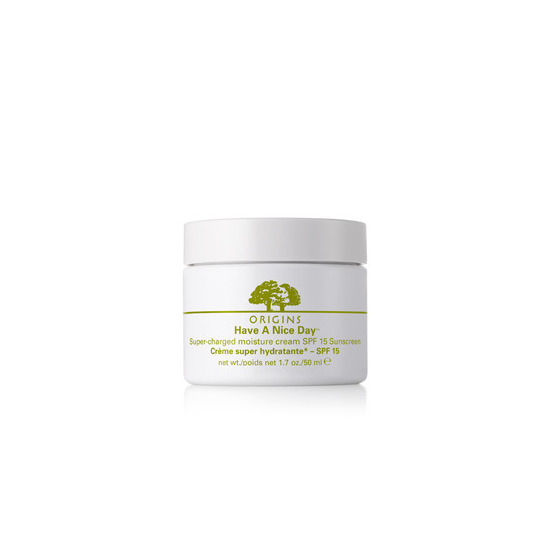 Rollover image to zoom
Reviews
Personally, I adore this moisturiser.
Recently I switched up my entire skincare regimen, and I was going to purchase Origins Vitazing, but after a sample I realised that the tinted qualities to it didn't suit my skintone, but everything about it was amazing. I went back and was recommended Have A Nice Day, and I can honestly say that this moisturiser is outstanding. It's thick, creamy, yet not remotely greasy, smells amazing and absorbs into my skin really well. The SPF is a massive bonus, and I just adore this product and will definitely re-purchase.
This has been discontinued and I can see why. Its good but not the best moisturizer and it was thick and it takes a while to set. It has a SPF of 15 and it could sometimes be overly creamy and little greasy. It did serve its purpose at the time I prefer the perfect world 10X over this.