Argan Oil Moisture Repair Shampoo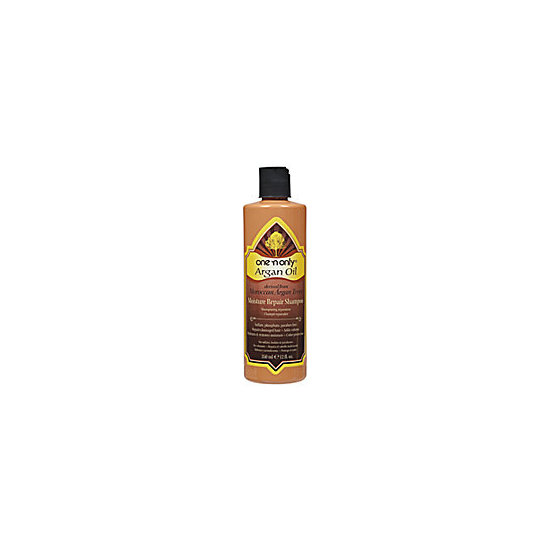 Rollover image to zoom
Reviews
AWESOME FOR THOSE WITH THICK DRY HAIR
i have really thick hair and it becomes sooo dry after using other shampoos especially those that had sulfate. i was in the sally beauty supply shop and decided to pick up a shampoo just to try it out. i asked one of the workers what was a good shampoo that has no sulfate and is close to natural that will make my hair soft and she recommended me this shampoo telling me a lot of her customers have been raving about it. since it wasn't too expensive $10 for the bottle, i decided to try it. BEST DECISION FOR MY HAIR THAT I'VE MADE!!! it really works right away you can tell the difference in a week. usually after i get out of the shower my hair would feels so dead but when i use this it makes my moisture come right back leaving me with soft hair that i could walk out of the house with. my hair feels softers, looks shiny and healthy. will use this for the rest of my life.
every other day or so.
I change my hair color every other month and I have struggled finding a Shampoo that I really love--this is a winner. I agree with the last post, it doesn't really lather up, but it does leave my hair feeling soft and clean. Who needs bubbles when your hair color lasts weeks longer?! It smells good too. (make sure you do your part and wash your hair in cold water.)
one con
ive used this before and its a great product as well as the conditioner, but the only thing i did not like was that it did not lather. i had to put half of the bottle in another bottle and add water to dilute it. other than that..i love it.