Body Lotion Ultra Moisture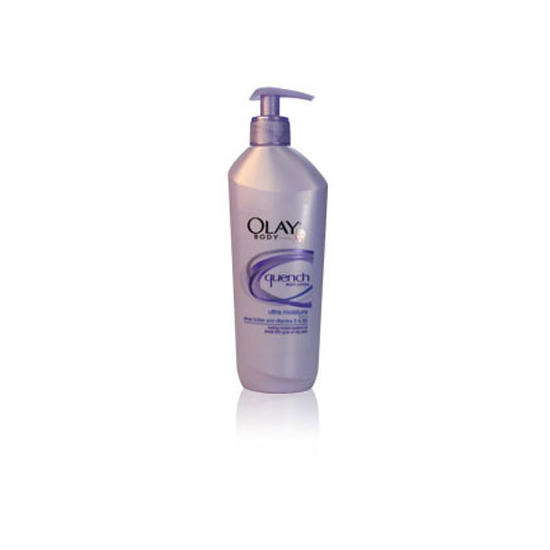 Rollover image to zoom
Reviews
Nice light daily moisturizer
This product isn't for anyone with super dry skin, so just don't even waste your money if you're looking for something deeply moisturizing. For people with normal or oily skin, this is pretty good. I just use it after I get out of the shower for light moisture and it's good for that. It's just not something that's going to make your skin extra soft or anything. Just more like replaces moisture lost in the shower and that's it. Not sure if I'll buy it again or not but I do like it - it's just sort of average.
I love this lotion! Smells so good and leaves your skin feeling moist, clean and fresh. It actually moisturizes your skin and you don't get dry a few hours later. Love it.
THIS SMELLS SO FRESH
Like i cant even write in word how much i love this ltion it works so good and smells so good i buy this stuff so much and my skin is so smooth my husband always says how soft my skin is and how good i smell
Helps all dry areas!
i used this stuff when i was on accutane, which makes your skin extremely dry! after trying many other lotions and creams this one was the only one that seemed to help!! i love it! i still use it even though i dont get as dry, and its amazing!!
I have tried this lotion and it's amazing! I love how it softens your skin without the greasy feeling. It's my absolute HG lotion and if you are looking for a lotion that will make your skin stay moisturized, do get it this lotion!
Smooth and shimmer
I love this lotion, its perfect for the summer. Gives alot of moisture without the greasy feeling. Its light in texture and smells really good. The shimmer is perfect for showing off legs and arms.
This is by far my favorite moisturizing lotion ever. It smells amazing! I would literally go through bottles and keep buying because the scent is so fresh and clean! I had the smaller version because it was what I could afford with my money. But, it works wonders. It has hints of shimmer in it which i like because I am a fanatic for glitter and sparkling things! But, hands down the BEST lotion ever. I can't seem to find it anymore though at my Walmart or Target but i'll keep looking because I ran out. :/
I asked my best friend for some hand cream, and she pulled out a mini bottle of this stuff. The next day I bought myself a big bottle of it. I love it. It has a little bit of shimmer to it, so I usually put it on my arms and legs. it also smells great.
we love it!
my boyfriend gave me this lotion and fell in love with it. my mom and my sister loved it too. i like how it has a little bit of shimmer plus it smells good. it doesn't feel greasy at all. i don't know. we finished the bottle a couple of months ago. and was on a hunt for a new bottle. sadly, olay doesn't have this here in the philippines. boohooo...
feels weird
For some reason my mother and sister love this product but i dont .... i has a little hint of glitter in it and when i rub it on it feels like its cutting my skin and the scent is strong and perfumey ...its more of a coated feeling on my skin but it does feel soft