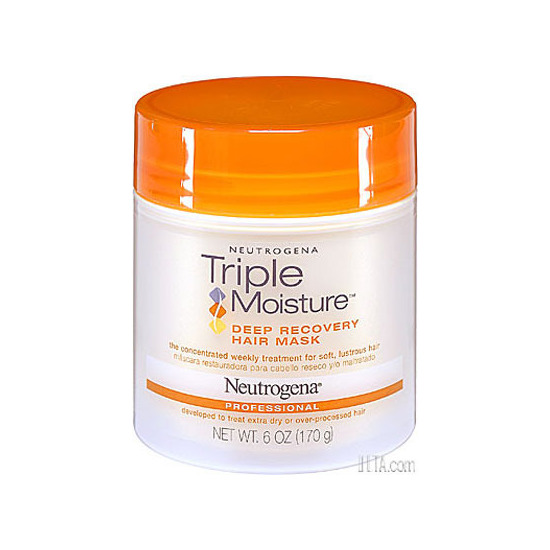 Rollover image to zoom
Reviews
Average
I really wanted this to work better than it did. It did condition my hair well, but not anywhere near the results I get with other deep conditioners and hair masks. I don't hate it, but I will not be repurchasing it.
It worked wonders
I really love the neutrogena line of hair products I have yet to try the shampoo and conditioner but this hair mask smells nice and makes your hair really soft I'm transitioning from relaxed to natural so I have different textures to fight with and this mask makes my hair alot more manageable
Good deep conditioner
I bought this from walmart awhile back and i like it alot. It smells great and leaves hair smoother and softer. Its good for damaged hair and inexpensive. Would i repurchase this again? Maybe, i like it but I like to try different deep conditioning treatments.
I fried my bangs when I bleached them. They were so bad bits and pieces would start falling out and the ends looked shriveled. I tried this mask every day for 5-10 minutes in the shower before rinsing and it made my hair so soft, smooth and healthy feeling. It stopped my hair from falling out too!
Makes your hair super soft!
I used this product quite a while ago and it really feels like it hydrates your hair! I don't use it now, but I enjoyed it while I used it. Just use the recommended amount, not too much, and your hair will be silky soft! Great for people with brittle hair issues!
My hair feels so much softer when I use this! Normally, hair products either dry my hair out or do nothing. This deep conditioner is awesome though. I have a lot softer hair after using this. It doesn't help the frizz too much, and if you use to much it can get greasy. Other than that I really like this conditioner. The price is also unbeatable!!
average
I found that it wasn't really anything special. The smell is nice & it did make my hair a little softer, but it was nothing spectacular. Be careful not to use too much or you'll end up with greasy hair. I don't plan on repurchasing this.
I Like it!
I used this about A year ago. I did like how it made my hair a little soft but not crazy soft. The smell is nice too. I'm thinking about repurchasing it again since last time I used it was a year ago.
LOVE IT
i use this about twice a week and it makes my hair so soft right before i flat iron and blow dry :) it smells amazing! makes your hair feel really hydrated especially if you have dry/damaged hair!