Great Lash Waterproof Mascara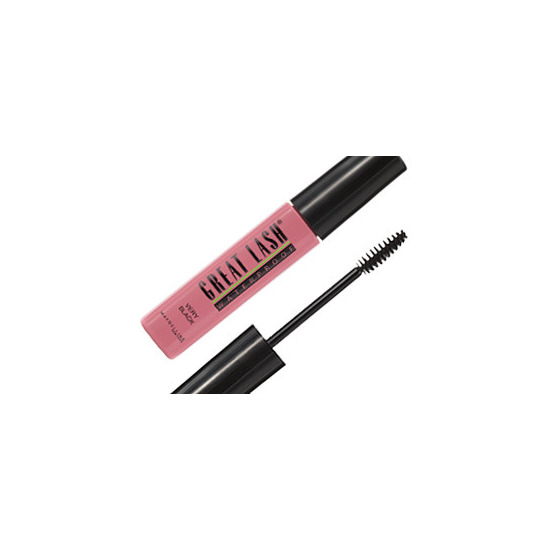 Rollover image to zoom
Reviews
My go-to! I LOVE LOVE LOVE this mascara. It can hold a curl, extend, darken, and adds volume to your lashes. I normally go for mascaras that are waterproof and can fan out your lashes that lasts all day, and this is definitely my favorite that I want to use for the rest if my life!
Great
This is a really effective mascara! The brush is smaller which minimises clumps really really well. One of my personal favourites bc it looks very natural! Highly recommend this! Other of my mascara a clump or look very thick and unnatural which isn't what I'm after - this mascara was tidy and exactly what I was after (plus it waterproof which is even better!)
Awful!
I usually don't mind clumpy mascaras, but I REALLY hated how clumpy this one was. My medium eyelashes looked like spider legs. No volume, no length, and no definition . After a week there were these little clump balls in the formula that I have not yet seen in other mascaras. The only thing I like was how waterproof it was, it withstands my sensitives eyes that get watery throughout the day. It holds a curl pretty good too. And it darkens well too. That's about it.
I love their clear one, so I thought I'd get a waterproof mascara from them....
MIss, miss, misss....the brush itself isn't great to apply this mascara on my lashes, it completely goes so uneven. Being waterproof is the only thing that held up to it's product name. My lashes didn't stay curled, it didn't give me volume, it just felt like clumps of goo on my lashes. I was so upset because I was in a rush, so I thought this would be a fast fix for me, but I guess not:( I still love their clear lash mascara, I use it for my brows:)
OMG LOVE THIS
This is my favorite mascara EVER! It is really waterproof (as it says) and holds a curl. It only smudges a little but only on hot days (idk why) It gives you a natural lash look as opposed to MAYBELLINE VOLUM' EXPRESS THE FALSIES WATERPROOF, so overall I LOVE this mascara!
A classic
This was one of my first mascaras. I don't really like it that much. Specially when there's better brushes and formulas now. It didn't really separate that good and didn't give a lift. It was never dark enough for me either. I recommend it for girls that are barely starting to wear makeup. It's easy to learn with this one and it's not so dramatic.
Best Drug Store Mascara!
I love love love this! The tiny brush allows me to reach every lash. Even the bottom lashes too. I use this a lot in the summer when I go swimming or want more of a natural look without a lot of eye makeup.
I love how this mascara is waterproof! It pretty much lasts all day (on me it does), and my eyes water constantly during the day (and I also have gym at the end of the school day). My sister had bought this for my for Christmas because she knew I needed new mascara. I absolutely love it and I'm glad she bought it for me.
AMAZING FOR LESS
i think this is the best mascara I've had so far and it works so well i always use this mascara and if it's empty i am sure I'm gonna purchase again it's not expensive so go buy it it's worth it hun
Great and Inexpensive
I love this mascara. It has a great price and it lasts. It is one of my favs and is always in my makeup bag. Even if you like more expensive mascaras this is a great one if you are in a bind and only near a wal mart etc.