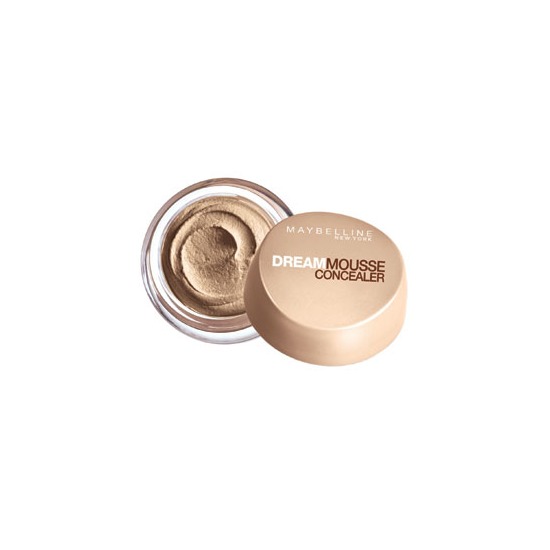 Rollover image to zoom
Reviews
Not that bad
I had bought this concealer to try out. I wanted to now exactly how it, looked, felt and how my skin would react. It really is not that bad. It drys really fast almost like a cream to powder product. But it's does not last all day. Touch upus are definitely needed.
This stuff is fantastic coverage wise and it feels like a velvet cloud of concealer goodness. The pigment is nice and it blends well. I have seen some girls use it as a way to prep their lips when applying a red lip or some other dramatic color. I think it works great under the eyes and on areas of the skin that aren't dry. <--don't try to throw this stuff on top of a zit that is healing. This is a must try kind of a thing. I doubt you will be disappointed. If it doesn't get the job done for you, you might need a new face. o_O *totally kidding* makeup is fun, enjoy it!
This is a great product! I really don't enjoy using the foundation of this, but this concealer is excellent. It provides amazing coverage, makes me look wide awake when I'm tired and also doubles up as a matte highlighter! I use the lightest colour and it just smooths out the skin, whilst being very light. My only issues are that it is unnaturally matte and doesnt look very natural, and that it can't really be used for blemishes because it is so light-reflecting. Otherwise, I can't fault this concealer!
Caked up
Because this is so heavy I tend to just use this for when I have a massive breakout but this foundation makes spotty areas look cakey and rough. On redness this foundation works well though.
Very heavy duty. I love it when my face gets really broken out, because jt covers really well! I ONLY use this for big cover ups because it's so thick.
My Fav-
This has been the best concealer for me, I have been buying what I can off ebay just because nothing works like this does. It doesn't crease, look cakey or disappear like some drug store brands.
I'm so sad that they discontinued this. It was really blendable and didn't look cakey. It was really smooth and had a great shade range too, and it was an affordable price!
Why why why?!
I almost cried when I found out they discontinued this! It was the best concealer I ever used, especially for the price. It was seriously incredible! It went on so smooth and blended lovely. It didn't look cakey at all. Sigh. Why discontinue an incredible product? :(
This was my favorite but I am so upset that it is discontinued!!!! :( If anyone knows where I can find this at please let me know. Thank you. It covers up everything and it is nice and smooth and does not look cakey like others I have used.
Extremely creamy, but it doesn't come with a wide selection of colors. I ended buying something way lighter than my true shade, so I always had to make sure I put it on top of my foundation, and I had to be precise about blending my foundation.