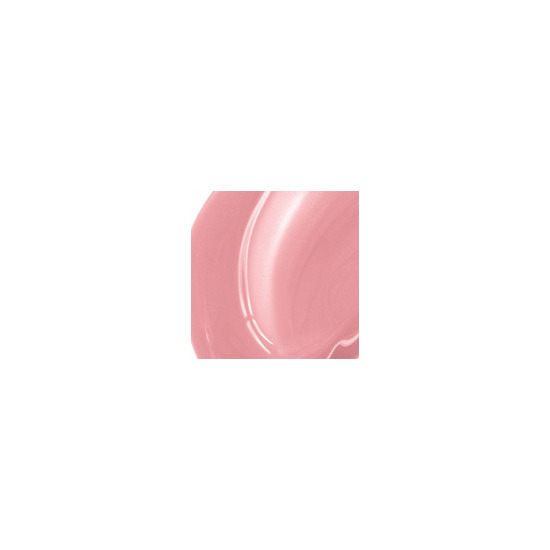 Rollover image to zoom
Reviews
Jul 08, 2013
Use this with Airy Fairy!!
I was a little scared to pay $15 for a tinted lipglass because a lot of people complain that these are sticky. The first lipglass I bought was Nymphette and I was SO happy with it!! It wasn't nearly as sticky as everyone says or whatever I was anticipating. Sure, it's a thick formula that will grab your wind-blown hair but that's what gives the lipglass staying power. I love this product because a lipgloss with real staying power is hard to find. The product is a little more sheer than I normally like but that's fine because it's called "tinted" so I know they are not marketed to be extremely pigmented. Also, I like to wear this over a lipstick anyways. When I wear Rimmel Lasting Finish lipstick in Airy Fairy and then top it with MAC Nymphette, I get the most beautiful glossy pink finish. Both of these lip products are a warm pink with gold shimmer so they are the perfect duo. Aahhhhhhh I'm so in love! :3
Aug 20, 2012
Been wearing this shade for 10 years...
This was the first ever Lipglass shade I bought, when I was 17 years old and can safely say that since then I have always had one in my collection. It is quite a pale pink which I like for the day time and work, but I also use it over lipstick, as my lips are quite dry. It has quite a pearlescent finish to it and as with all Lipglass glosses it stays on for ages and smells DELICIOUS!!
May 17, 2012
Amazing
They are not soo shiny but they stay on all day ! I love Florabundance it is soo sweet and pink looking . I love to use it with angle lipstick ! I agree with NATALIE B. They are not too sticky or tacky in fact for me they are not sticky at all .
Love them
Give maxium coverage which is amazing as most lipglosses don't give colour pay of but the MAC ones i own do. I don't own many i have floradunce, c-thru and russian red and i use them alot of the time... i'm looking into buying pink poodle to which is a bright pink! x
Mac's Lipglass are by far one of my favorite lip glosses. I like them because they arent too sticky or tacky feeling and they last a considerable amount of time. They also offer the perfect amount of shine. I always carry two in my purse, my go-to lip gloss for sure!
Apr 23, 2014
I guess...
So....there was so much hype on this MAC lipglass, that I decided to go out and purchase one. Not impressed. It's average at best. I don't hate it, but I don't love it either. Here's why: PROS not sticky good color payoff tidy packaging CONS minimum staying power awful odor does not live up to the term "lipglass" as in shiny gloss, it's glossy but not enough for a name like that weird taste OVERALL I will not repurchase.
I love this product! My aunt gave it to me as a gift when she first heard me talking about how I wanted to start a beauty channel for YouTube. The thing that really caught me with this lipglass was the Cupcake like smell, which I found out is the smell of pretty much all MAC lipglasses. The color is gorgeous too. It is an amazing buy!
I love these! I way prefer lip glosses over a matte dry-feeling lipstick, and this offers the colour pigment of a lipstick and that's rare to find! The stickiness is forgivable, I like that it has some stick, not slippery and watery. I found Revlon Super Lustrous's glosses to be very similar though, so for the price difference I'll probably go to Revlon instead. Still great product though!
Jun 10, 2013
wonderful pigmentation
These lip glosses have AMAZING pigmentation. They are bold and pretty true to what you see in the container. I'm more of a lip stick girl but for glosses these are great. Beware though because they are super thick and kind of sticky...Ladies don't drive with the windows down with this stuff on because the product will end up in your hair! Because it is thick it does last longer than other formulas but be prepared for your lips to be sticky. I recommend this more for a running errands type of day when you want color and/or a punch of color but don't want to do a full lip or use lip stick. Definitely not suitable for kissing! And really test the colors out before buying, that's why there are samples out! I say this because some have more color to them than they look like they do ( I've tried a few that looked stunning in the tube but when I put it on it was just way to much or way to bright for my liking), whereas others are a few shades lighter than what you see. For example, when I chose pink poodle it was probably the 5th or 6th shade a tried on and in the tube it looks outrageous so that's why I was hesitant, but on my lips it was gorgeous. Also, when I took it up to the counter the MAC artist who rang me up said "wow that color is amazing on you i love it which one is it" and i told her and she said "it looks awesome on you but I've tried it and It doesn't look like that on me!" so just know that obviously every color is not for every one.