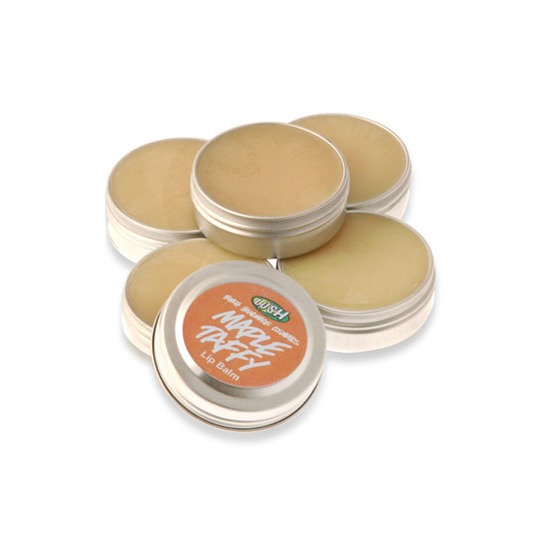 Rollover image to zoom
Reviews
I have to type more than 30 words or more..So I will say NO about 10 times. NO NO NO NO NO NO NO NO NO.. Its too hard and just felt like it did absolutely nothing for me.
Maybe I got a bad one...
I loved Maple Taffy, as a lip balm but for some reason I don't know if I got a bad one, but I bought one, it smelled sour... brought it back and then I got another and the same thing happened. I liked the consistency and the balm itself but the smell was horrendous to my poor nose.
smells AMAZING!
it smells like krispy kreme original doughnuts but a bit more sweet, it also taste really nice on the lips! made my lips soft and let lip colour go on softly, smoothly and evenly! i highly recommend it, especially in the winter when your lips get more on the chapped side.