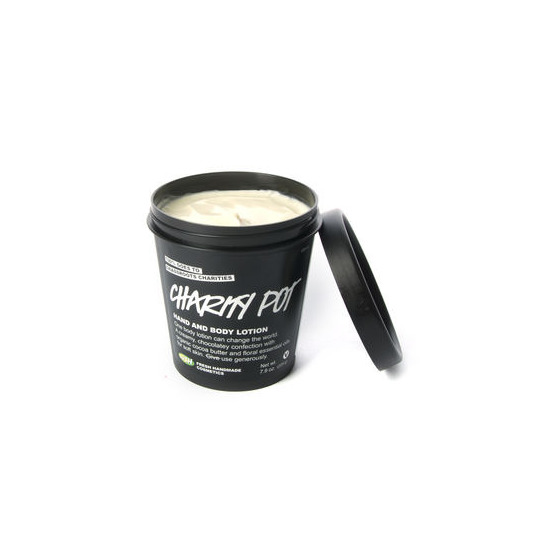 Rollover image to zoom
Reviews
Awesome
This product is very nice. As far as scent goes its a bit unique...but I like it. Definitely not a smell for everyone though. It's kind of a coco butter scent but so hard to describe. Id recommend smelling before buying. It is an excellent lotion and worth the price. Especially because all proceeds go to charity!! Not many people take time to try out this product, they are missing out!
Favorite moisturizer (and I've tried aaaaa lot)
What I like best about this moisturizer is, well really two things... 1. all proceeds to go charity (awesome), and 2. it's just a fantastic skin conditioner. The scent is great- natural and slightly nutty. The conditioning effects last days! Sometimes I'll get a bit dry even 24 hours after apply mostly natural moisturizers, but not with this one. My legs don't get that flaky dry skin look at all. And although it's longlasting, it's not greasy. It sinks right in and does what its supposed to!
WEIRD SCENT
This is nice and moisturizing. I buy it because it's always for a really great cause. When I was in Australia, I got a sample size for 2 bucks, so if you're in the land down under, you want to help contribute to the monthly cause, but can't afford the big jar, try a little sample size! The scent is the only thing that throws me a bit off. It's smells really strongly of chocolate? I can't quite put my finger on it, but I think it's chocolate... It's a bit over powering. I only use this for my hands, I wouldn't be able to handle the scent on my whole body.