Lineur Intense Felt Tip Liquid Eyeliner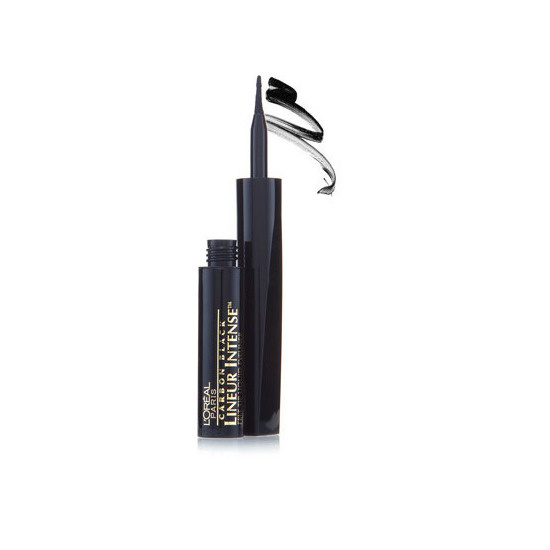 Rollover image to zoom
Reviews
Not a fan at all.
I've tried this eyeliner because of the hype. Frankly I didn't like it. It took a few tries for me to get the liner to appear black, and when I did seem to be successful, it didn't give a matte finish. It looked like painted plastic. I'm a bigger fan of the sephora's liquid eyeliner. Maybe i'm weird.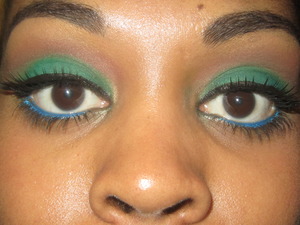 Love this eyeliner super pigmented.The felt tip is thin so you can apply a thin line . But you can easily apply a thicker line if you want. The long, flexible foam tip is easy to control glides on sooo smoothly and it is a very bold, and very pigmented . It lasts all day and doesn't smudge or fade. but this is not a This in NOT waterproof product but either way love this product check out the eye look that i did with this eyeliner
Sojourner W.

Aug 10, 2011
This eyeliner is AMAZING!
I bought this eyeliner because I heard rave reviews in youtube, and they were right! I use this eyeliner almost everyday and it's perfect for my top lid! The tip glides on sooo smoothly and it is a very bold, pigmented, black color (I'm wearing it in my profile pic). I haven't mastered the wing look using this eyeliner, but I'm working on it! I would really recommend this to a friend as well. :) PROS: - Pigment (Solid, Dark Black Color) - Applicability - Availability CONS: - Pricey (in some places) xoxo Sojo http://www.thesojochronicles.blogspot.com
Went through atleast two of these babies in the past year or so and I have to say I'm loving it. I love the felt tip brush applicator so it makes it easier to apply and you can draw as thin or as thick of a line you want. I would reccomend this product to anyone that is a beginner with liquid eyeliner or makeup in general.
L'Oreal Lineur Intense Liquid Eyeliner was my go to eyeliner for the longest time. It has a very easy to use felt tip applicator, is a very good black and fairly inexpensive for a liquid eyeliner. It does tend to fade and smudge at the end of the day and that is a huge concern for me when it comes to eyeliner. Otherwise, it is a great inexpensive drugstore liquid eyeliner.
L'Oreail Lineur Intese Liquid Eyeliner is my number one go to for my cat eye. I use this pretty much every single day. The felt tip makes it so easy to create your lines. Its tip is small enough to make a thin line but because its so thin, you can easily build up and create that thick line if you want to. This product usually lasts me a very long time... I'd say 4-5 months. The color is very pigmented. If you're looking to master the cat eye/winged eye then I definitely recommend using this product to use.
best liner ever!!!
I had seen so many girls use in this on Youtube and finally decided to purchase this. and I love it! I was using another one before can't remember the brand off the top of my head but this was way better. I was always looking for a darker and bolder black liquid liner and this one did it for me. I can do thin or thick lines and when I curl my lashes it doesn't flake off like my last one did! sincerelypassionni.blogspot.ca
I use this liquid eyeliner every day! It has a perfect applicator, it's flexible and easy to use. I can even use it under my eyes for a more dramatic effect.
I'll just live with it
i bought this at the drugstore and used it the other day. It didn't really stay on very well and had to re apply when i went to the bathroom. Another thing i didn't really like about this eyeliner was that it didn't dry on matte and gave off a shiny affect. I HATE that! I'm not really one to waste things and i spent 12.99 CAN on it so i'll just live with it for now. WILL NOT REPURCHASE
I heard so many reviews and raves about this eye liner that I decided to buy it and try it out. It was a total miss ! The eyeliner started flaking on me not even 20 minutes after application ( I don't have oily eyelids either). I had to reapply several times just to get the intensity I wanted. I love the applicator just not so much the formula.