Carbon Black Volume Building Mascara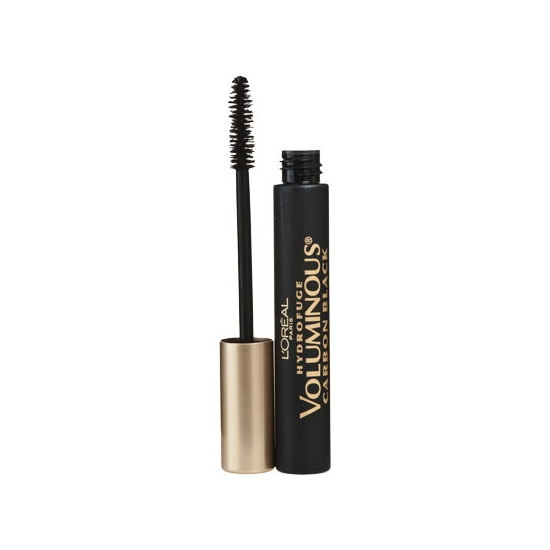 Rollover image to zoom
Reviews
definitely a great volumizer, but two coats is the max for this one. put any more and it will clump. it doesn't provide any length for me (which is ok, that's not what they marketed it for anyways) so i use one coat of a lengthening mascara and a coat of this and it make my lashes stand out!
Holy grail!
IAM completely obsessed with this mascara!! I've done so many YouTube videos with it and I love the feel, the texture, and the way that it applies to my lashes! It gives such a natural look without even using false lashes! It's so voluminous and it gives great volume! I will be repurchasing again!! :-)
Bianca Nicole C.

Jun 29, 2012
My go to mascara
I've been using this mascara since I was like 19 so forever!! I love the way it leanthens your lashes and creates long lushes lashes. I'm a fan...my eyelashes are soft and not stiff and stay seperated.
I absolutely hated this mascara! I bought it based on reviews that I had read and I really wanted to love it but it smeared like no other! The formula is so wet, which devastates my straight, long lashes. As I was applying it for the first time, I blinked too hard and ended up looking like a raccoon. I'd recommend this for someone who loves wet formulas and has naturally curled lashes. Straight lashes can't withstand the denseness of this formula!
This wasn't very volumising for me at all. The formula is a bit too wet for my taste so it tends to clump. It smudged a little under my eyes and did nothing as far as lengthening goes. Would not repurchase.
DON'T BUY THIS VERSION
Buy the original and not this! This version carbon black sucks! It's gives crunchy lashes and flakes! Plus it burns/irritated my eyes to the point that I started crying! Save your time!
Staple product
This, I'm my opinion, is one of the best if not the best volumizing mascaras out there. The fact that you can buy it for less than $10 US in any drugstore is phenomenal. Very black, lush, full lashes! No clumps, I mean what else could you ask for.
One of my holy grails
This right here is one of the first make up products I have ever used and still find myself using til this day. Just one coat and your lashes will look so much more different than any mascara you have used. my lashes look thick, seductive and of course voluminous. I have only found one mascara that outbeats this one (guerlains, but that's a 30 dollar mascara compared to a 5 dollar one lol) and a lot of high end mascaras don't even compare to this one imo. it is also one of the few mascaras that don't leave my eyes burning later through the day as I am a contact lemse wearer. anytime I wear this mascara and walk into a make up counter or wherever I go I get at least one compliment about my lashes and what I used. so in all amazing amazing mascara at a great price.
Nice, Natural Look
This mascara gives a very natural length and volume to your lashes, I don't even have to curl my lashes when using this product. It doesn't clump, which it also like. Overall, great mascara.
Smudges like crazy on oily/combo skin
Not a fan of this mascara at all... It applies really well in the beginning (not clumpy, very natural looking) but it smudges after a couple of hours. Very disappointed :(