Body Expertise Sublime Bronze Luminous Bronzer Self-Tanning Lotion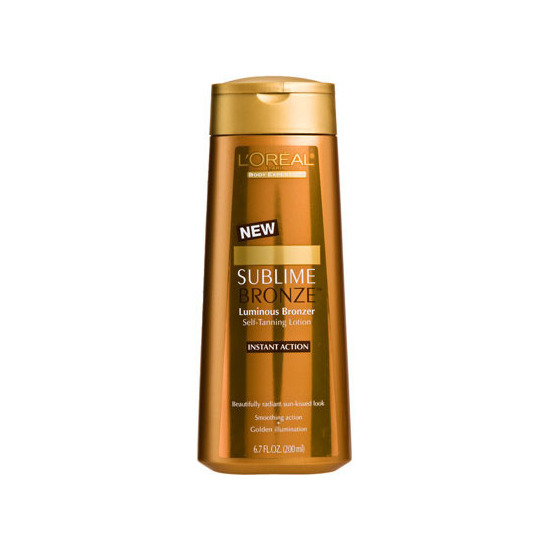 Rollover image to zoom
Reviews
I really like it, but there's always a flaw
I'm probably one of THE most pale girls in the world... When I first used this, I didn't know what to expect so I used it lightly. As I used it more, and practiced, it became easier to see all the spots I missed and all you have to do is reapply it there the next night. However, while youre sleeping some areas tend to rub off and that bothers me a lot. It gives a nice glow and the colors basically perfect on my skintone, I just need to keep practicing to prevent streakyness. I like it a lot overall, just a few flaws.
colored women
i think they should make one for colored women as well so it can give us a glow, a golden look, i hope they make one really soonnnnnnnnnnnnnnnnnnnnnnnnnnnnnnnnnnnnnnnnnnnnnnnnnnnnnnnnnnnnnnnnnnnnnnnnnnnnnnnnnnnnnnnnnnnnnnnnnnnnnnnnnnnnnnnnnnnnnnnnnnnnnnnnnnnnnnnnnnnnnnnnnnnnnnnnnnnnnnnnnnnnnnnnnnnnnnnnnnnnnnnnnnnnnnnnnnnnnnnnnnnnnnnnnnnnnnnnnnnnnnnnnnnnnnnnnnnnnnnnnnnnnnnnnnnnnnnnnnnnnnnnnnnnnnnnnnnnnnnnnnnnnnnnnnnnnnnnnnnnnnnnnnnnnnnnnnnnnnnnn... thats if they going ever make one, sigh
Love this quick option for tanning!
Ahhh, I love this stuff! When I'm feeling pale and the sun is just not cutting it, I put this stuff all over my face, neck and shoulder area to get a perfect tanned look! It's seriously amazing and I've been using it for about 2 years now. I put it on at night after I shower so in the morning I wake up glowing! Just make sure to wash your hands thoroughly after applying or else your palms may turn orange!