AQUATAENIA Mermaid Palette Shimmer Pressed Eyeshadow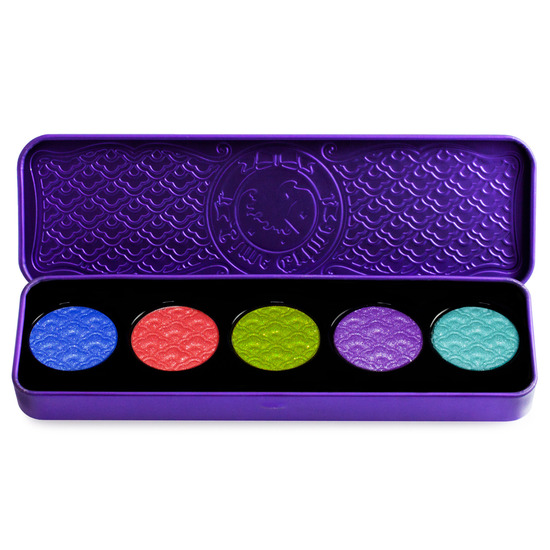 Rollover image to zoom
Reviews
love
I love this pretty little shimmering pallet the color pigment is beyond amazing and there is no fall out at all, if you love color pick this baby up and the package is adorable lime crime products never fail me ???
Great shades, great finish, great textures and awesome color payoff!
The first thing that jumped out at me from this palette is how beautiful all the colors look together. They are very bright colors and the pearlescent effect is just the right touch. These all have a very smooth, buttery texture and are extremely easy to work with and blend (even for a noob like me). The color payoff in these is very good but placing them over a White base (I like use the NYX Jumbo Pencil in Milk) really brings out the intensity and shimmer of the colors. I didn't really have an issue with "fallout" with these shadows. From L to R: Nautilus Prime: Beautiful and bright pearlescent Cobalt Blue. Coral of the Story: Almost neon pearlescent Coral with Pink undertones. I love this particular shade. Seahorse Discourse: An eye-catching shade of bright, pearlescent Chartreusse. Pear-ple: A pearly, light Amethyst Purple. This color definitely does best layered over White. Atlan-Teal: A light pearly shade of Aqua. This one also does best layered over Black. Nautilus Prime, Coral of the Story and Sea Horse Discourse make this palette a must have for me! The color payoff on those Three shades is fantastic.