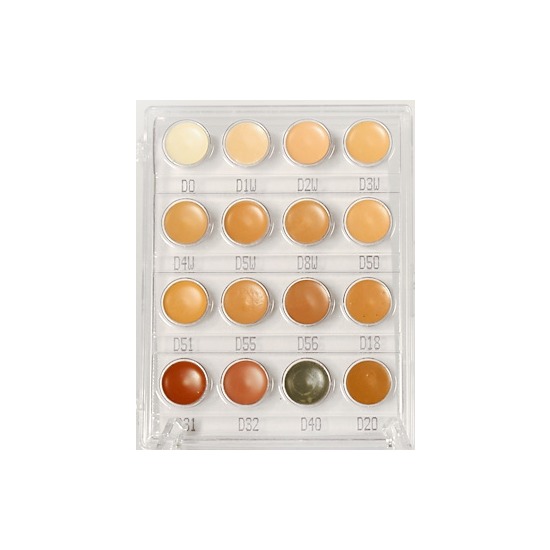 Rollover image to zoom
Reviews
The best concealer ever.
You get what you paid for. It stays on until you get off. It covers wonderfully. Although it comes in many colors you still can mix it in order to get to the perfect tone for your skin.
GREAT product
I use this to spot as a foundation (spot conceal). It a cream consistancy (thick) but I usually warm it up with my fingers before applying it and that is all I need. A jar of this stuff will last you FOREVER, you need very little product and it stays on the entire day. What I have found is that on warmer days the oil from the product rises but even then the coverage is amazing.
Favorite
Great Coverage. Sometimes if I am in a hurry I may end up just using this minus not even using foundation. I love it. It stays on all day. & it is not a greasy formula.