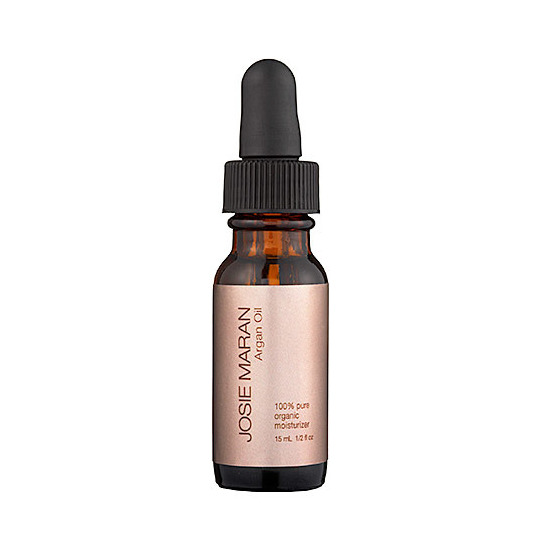 Rollover image to zoom
Reviews
Heaven in a bottle <3
I use this for my hair but mostly as a facial moisturizing treatment nightly. After washing while skin is still a bit damp I take 2-3 drops and rub together in my hands then lightly pat into my face and neck, it feels just like heaven on my face and moisturizes so well! I think it also helps keep any acne away and I rarely need to use a lotion afterwards. So really, what's not to like? Its a versatile awesome product and best of all its natural and free of icky chemicals :) I know its a bit pricey but def WORTH THE PRICE!! It will last you forever.
Miracle Oil
I received this product in my Ipsy bag and I was a bit undecided if I wanted to use it since the product is oil and with my oily skin, I was a bit scared I will be even more oily. After using it a couple of times I fell in love with it. I love that it works for skin and hair.
Multi-Purpose
Lightweight, smooth moisturizer. Great for lips, hair, cuticles, and skin. A tiny bit goes a long way, so the bottle will last and last. Helps soothe and heal sunburned skin and provides moisture that will last all day. I've even used it to help with my son's mild eczema and it seems to improve his skin.
LOVE!
This is the best multi purpose product ever! You can seriously use it on everything! I love that it's organic and 100% pure argan oil. Other products claim that they are argan oil when really they have a bunch of other ingredients with a little bit of argan at the bottom of the ingredient list. A little bit goes a long way, you only need a small amount when using it as a facial moisturizer. I have combo skin and it works great at balancing it out. I also use it on my cuticles, hair and elbows. I have noticed my skin looks brighter and has a more even skin tone since I started using it. I'll never be without!
holy grail
I initially bought the small bottle on vacation..and I was instantly hooked. Results are almost immediate! You'll notice that your skin is super soft and moisturized the morning after, and despite being oil..it really helps to control oil production. I'm on my second full-size bottle. It even helps with fading old acne scars. Sometimes I stray to try new stuff, but whenever my skin starts acting up, I go straight for the dropper!
best oil
I have extremely dry skin and too help sooth my skin throughout the day with makeup i put 1-2 drops of it in my foundation/bb cream. It keeps my skin from cracking all day and it just feels great on my skin. Makes my skin look dewy and refreshed when I mix it in my makeup product.
Dec 30, 2013
Miracle in a bottle
I bought this while on vacation in Vegas. My skin was so dry and scaley, I used it one night and the next morning, my skin was soft, supple and glowing. Back home in humid Florida and I'm still in love. Does not make your skin greasy and my skin is actually a lot clearer since using this! I don't care the price... It's worth every penny!!!!
Amazing!
This product is really versatile. You could use it on your hair, skin, cuticles, etc. I use it as a moisturizer at night and it makes my skin feel so incredibly smooth/soft. I also use it on the ends of my hair, I find that it actually helps with split ends, just like what it said it would do! The only downside is, it's quite expensive. But, its definitely worth it <3
Luxury in a bottle
Expensive? Yes but honestly you don't really need that much. I have been using it a lot on my cuticles because they are so dry and are constantly cracking. This has made such a difference with my hands. I also use it occasionally on my face. If you have dry or combo skin, this is awesome for really hydrating your skin without making you breakout.
Great for hair and skin care but pricey
I like to apply argan oil in two ways: 1) apply 3 drops to my hair when it's damp to minimize frizz (when it air dries), 2) mix it with a facial moisturizer and apply it to my skin in the winter. This argan oil works effectively and does not clog my pores. The only downside is that it's really expensive. The Elma&Sana Argan Oil is an affordable alternative to this product.