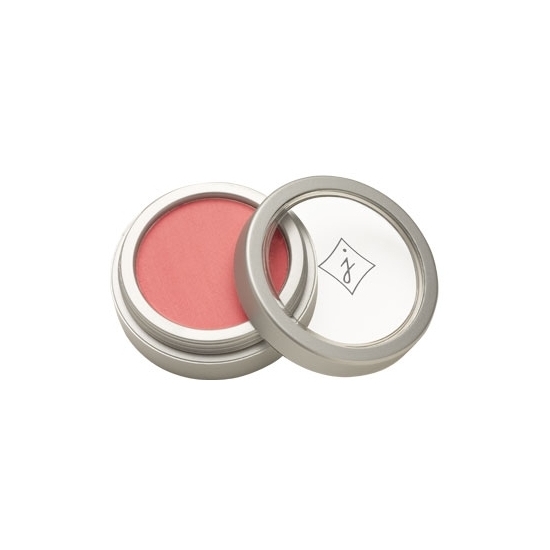 Rollover image to zoom
Reviews
Cheap, but not too bad.
I bought one of these at a random beauty supply store because the color looked very similar to the NARS Orgasm blush which I was running out of. The packaging is very cheap, thin plastic and actually cracked while I was traveling home from school. The blush itself isn't too bad. It isn't comparable to NARS whatsoever, but the pigmentation is better than a lot of drugstore blushes I've seen. I paid $2.99 for it, so the price is pretty great considering it is better than some Maybelline and CoverGirl blushes I've tried.
I bought 5 of these blushes from Beauty Joint since they don't sell Jordana Cosmetics in Canada and I think they are very good considering the price. I also like the packaging. The shades I purchased are very pigmented and last a good amount of time. You can't go wrong with these blushes.
I got this a couple of weeks ago, and i am liking the results. It is not powdery and has a good amount of pigment. So a small amount goes a long way, i mostly use it for natural looks...because i feel it gives a natural glow to my cheeks...great product compared to the price.
Fabulous!
I purchased two of these blushes from my local Kmart in terra cotta & redwood. The terra cotta gives my skin a peachy glow without being too noticeable. Redwood is also a beautiful color and I would wear it with a neutral eye since its a bit more intense. Great buy for $2.39!
love it
jordana cosmetics it so affordable and the blushs are so pigmented i hav the color stardust. its a pearl finish, and it gives your cheeck that nice coral natural very pretty, Ive seen there products sold at kmart, and dollor stores. hope this helps
Affordable & pigmented. I own 5 of these blushes. If you have a darker complexion, Terra cotta & Redwood will suit your skintone well. I hate the packaging though! I could do without the twist off cap. I've spotted these only at my local Kmart & they're selling for $1.99 each.
Sojourner W.

Aug 11, 2011
Cheap & Good!
I stumbled upon these blushes at a local dollar store and I think they're really good. I love the the nude/brown type blushes (I own 4) and I love them! They are perfect for school. The pigmentation is pretty good, I mean it's not the best and it's not terrible, but for the price, they are pretty darn amazing. They have cream blushes that are pretty good as well! For the price of $1.25 (where I live, they are like $1.99 at Kmart) you can't go wrong! :) xoxo Sojo My blog: http://www.thesojochronicles.blogspot.com