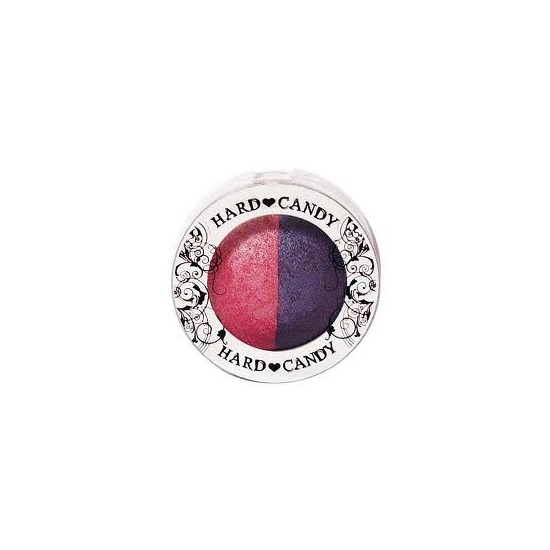 Rollover image to zoom
Reviews
Not bad!
Not bad for a drugstore mineralized duo! I like to use the shades wet, I feel like they come out so much more vibrant and gorgeous. It helps to set it with a dry layer of the same color as well! Pigmentation is there when its wet, but dry, it can be iffy depending on the shade. Gorgeous colors in the collection!
No Longer Available D.

Oct 18, 2011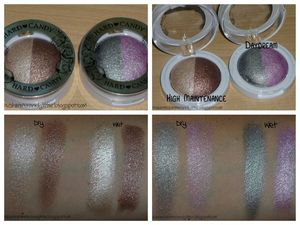 Day Dream & High Maintenance
I love the 2 baked eyeshadows that I have! They are really great! You can use these dry or wet. But I highly recommend you use these wet for more intense color. They can be messy when using them dry, but that doesn't bother me because a little clean up is all you need! The pigmentation is great either dry or wet. If you use these dry, I suggest you use a sticky base. They are long lasting if you use them with a great primer or base! Because these are baked they will last you a really long time!
Jun 13, 2013
in love with this color!
I LOVE love love these colors! I'm not sure about the others, haven't gotten around to trying them yet, but I grab for High Maintenance pretty much every day. The lighter color looks fabulous with my skin tone, has good color payoff, gorgeous metallic tan sheen, and stays all day. And cheap! Hello, total favorite!
May 14, 2013
love it! ♡
I got this eye shadow at walmart at a very reasonable price! I love the colors, and when I put it on its not super glittery and you don't have dust on your face or nothing. I fell in love with this product as soon as I started using it and I will deff. Continue to use it until they discontinue it or something. The only thing I don't like is that it doesn't last all day, so you might want to re apply a little bit. Other than that it's a great product
:c
I love the colors. I got a pink a silver one. But, when I put it on it looks horrible. It makes my eyes look sick and EH :/ the silver is a good color though...
Jan 15, 2013
Brown-Eyed Grrrl approved
Shimmery, not big pieces of glitter, wonderful color combinations. It makes my brown eyes pop! I would love to try out the other shades! The cost was reasonable too, I love Hard Candy :)
Really like it
I have the one called peace. It has a sort of light shimmery gold and a dark shimmery brown. I love using this for an easy look for work or school. For school I use them dry because I don't want the colors to be very dark. I want something that defines my eyes with a subtle shimmer. For work I like to be a little more opaque do I use them wet and then the colors pop! The only thing I don't like about these is that whenever u have to use them wet I have to use a very small brush in order to control where the color is. A plus on using these wet is that since they're a baked shadow you can wet the actual eye shadow in the pan and it won't ruin it! :) I really like this eyeshadow duo. They are a little difficult to apply though. If I decide to use this I have to make sure that I leave my foundation for last so that I can clean up fallout and around the edges of my eyes.
Jun 19, 2012
Love the color!
This eye shadow is amazing! It has excellent payoff, very vibrant, love the shimmer and great at blending. I've had mine for quite some time now and I still have yet to make a dent in the product. You get a lot of amazing product for pretty cheap, how awesome is that!?
Smooth
I would have to say that the Hard Candy Kaleyedescope Eye Shadow Duo Collection is amazing. They are very pretty colors, they go on smothe. They blend very well. They are pigmented very well not to intense yet not no little either. This eyeshadow is very light weight on the eyelid. The color lasts all day with very little color fading. These eyeshadows are amazing for the price and can stand up with other products.
I bought the purple one (daydream). The colors are very pretty and shimmery. The disappointment was that they are sheer. For the money I think they are okay...maybe a different color or using a primer might be the key. If you want a look using the purples please let me know.