Taylor Swift Wonderstruck Eau de Parfum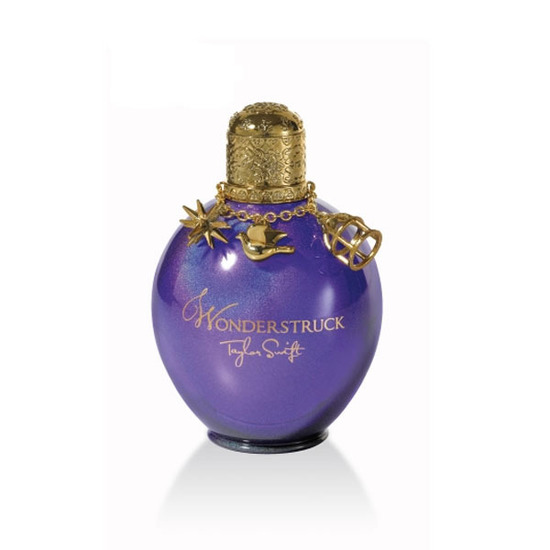 Rollover image to zoom
Reviews
Brilliant buy
Love this! It smells lovely. The scent makes me feel fresh and summery and the bottle looks great! I bought this for my birthday and I can't wait to buy another
Smells great #Swiftie
My sister and I LOVE Taylor Swift. So I bought her the perfume for her birthday and she loves it! Sometimes I even steal it! It smell so good and the bottle is adorable! Love you Taylor! To all the haters Taylor and this perfume are the best!
It stinks. Smells like something an old person would wear. I got a sample for my sister and even she said that it smells stink. I would not wear this. Like Ever.
too sweet!
i've tried it at sephora and i thougth it was to? sweet! almost felt the need to throw up. and it stayed for so long! (i suppose that would be a good thing). my mom asked me horrified what i was wearing and said she wasnt buying it haha.
Smells great
Though I'm not a huge fan of t swift I love this fragrance. The unique scent lasts forever. I get compliments on my smell😂 very often when I wear this perfume
love love love this
I love this perfume im so stuck on it best perfume it smells so great its fruity but not to to much its just right but will keep buying it ut
Favorite smell
I have been using this perfume since it first got put on the shelves and I've been hooked ever since. It has such a sweet smell and I absolutely love it.
Xmas gift'
I got this for Christmas, I was asking for Taylor, by Taylor Swift, but I got this with the lotion. I smelled it, and I was in love. It smells amazing. It is floral, fruity and hard to describe! It is amazing!!! I feel magical with the bottle, and the lotion is not like most scented lotions. Nope. It makes your skin soft and smell good(: it is a soft, subtle scent to die for!! I got so many compliments!xx
Sweet and fruity fragrance in a cute bottle
I'm not a Taylor Swift fan but the moment I smelled this perfume, I was sold. It smells amazing! It smells sweet and fruity and is perfect for any occasion. The bottle's pretty cute too. Definitely one of those products I would buy again if it empties!
Love it!
I love this perfume. It's not too strong, just sweet and subtle. It smells great, and is perfect for any occasion. This is one of my favourite perfumes, I absolutely adore it.