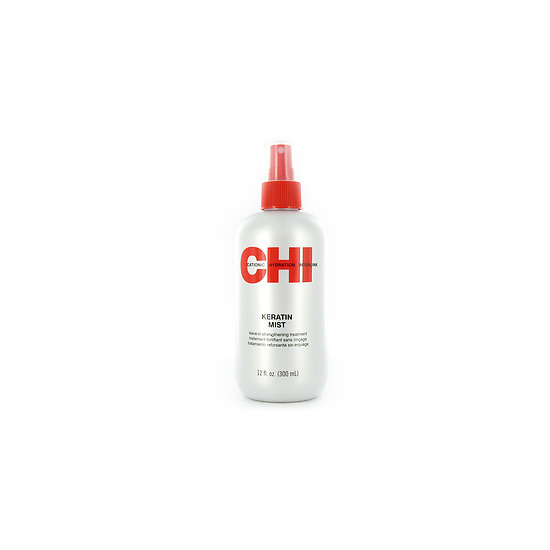 Rollover image to zoom
Reviews
This is a Must Have
I recently added this product to my post-shower hair routine and I have been loving it. It protects and stengthens my hair by adding the essential vitamins and nutrients it lacks. I've literally seen an imporovement in my dry and brittle hair in a little over a months time.
DREAM PRODUCT
I use some of this everyday! It strengthens and conditions, and with the ingredients, it also conditions the scalp. I make sure to spray some directly on my scalp 1-2 times a week. Must have product that I will soon be repurchasing.
Great product!
This stuff is amazing. I spray it on my damp hair and it works wonders for my hair, not only that, but you get a lot of product in the bottle!! The only thing that is weird about it, is the smell. It smells like a man in my opinion. Its NOT a BAD smell however!
LOVE LOVE LOVE. Perfect for long hair!
I absolutely love this hair product. It works amazing, and you get a whopping 300 ML. I put it on my damp hair, when it's about 75% dry. Leaves my hair soft, shiny, and manageable. And it freakin smells like some sort of sophisticated sexaay male human person. ;) hahaha. Would recommend applying a serum (like Biosilk Silk Therapy) after for even bettah results. Absolutely love this product, and so does my sister. We both have Asian hair, mine is a little on the medium-thin side, and hers' is very, Very, VERY thick and coarse.
Great Hair Product
Great hair product! My hair is thick for caucasian hair, but very, very, very thin for asian hair. It's all the way down to my bum..This keratin mist works so well. It keeps my hair shiny and SOOOO SOFT! My hair feels thicker when I use it, and it gives it a nice shine! I don't feel as guilty when I swim in chlorine in the summer w/ my hair, because this keeps it strong and very healthy feeling. :) IT SMELLS LIKE MALE. I feel like this is what some sort of really good looking male would smell like. :) hee hee hee
LOVE LOVE LOVE this product!!! I use this on my hair everytime I get out of the shower! I like that its not heavy or leaves your hair oily or slimey looking. Ive noticed a big difference in my hair since I've started using it.
So glad i bought this!
I knew that Chi was a good brand of product so when i saw this on sale i had to buy it AND I'M SO GLAD I DID! Ive have seen an improvement in my dry brittle hair and it smells good which is a plus.
This does come in a spray bottle. The product you are looking at is just to refill your existing bottle of keratin mist. It does not leave a film in your hair if used properly. Hair must be wet and spray generously but dont over do it. It protects the hair and add vitamins and nutrients back to the hair due to coloring, enviromentals factors and styling. your hair is made out of keratin so this just adds it back into the hair to repair and protect. Never had a problem with overuse of this product or it leaving a film in my hair. Go to a salon that carries this product and you will get the right bottle for this and an honest product. You will be sure that it is "keratin mist" in the bottle and not some mixture diluted product.
good addition
I sort of picked this up on a whim, I have been subjecting my hair to a bit more styling as of late and wanted something to help strengthen it. The description on the bottle intrigued me so I figured might as well. I use it every other day, thus far its done its job quite well. I don't have particularly damaged hair to begin with and I rarely get split ends so my hair might not be the best of judges as to how well this product works though overall I'm feeling pretty positive about it. I probably won't repurchase it not for any reason other than the wish to try new things.
Love Love Love
I've been using this product for years. It is a bit pricy but it lasts for a long time and best of all, it really works. I use it about once a week and that's all I need. I spray it when my hair starts to feel a little brittle. This product perks it right back up.