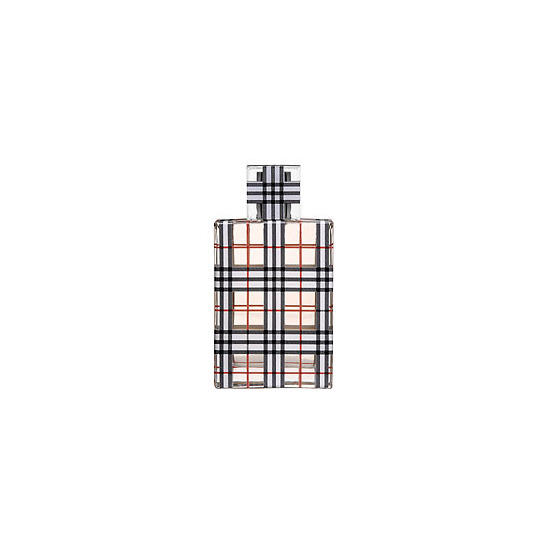 Rollover image to zoom
Reviews
Mmmm it's So-So
This was given to me as a gift for Christmas. I was so happy when I opened up my present. I thought it would smell spectacular because it was Burberry. But when I sprayed it on me it smelled nothing like what I thought. It smells very light I couldn't really smell it. But don't get me wrong what I could smell smelled great, if you are looking for a light smelling perfume this would be the one for you
One of my favorite signature fragrances
I've bought this twice already, I love how it smells! It's a subtle floral/powdery scent without feeling overly feminine. It doesn't last too long though which is disappointing. I wore this recently when I worked overnight on black Friday and I felt like the scent faded by the end of my (6 hour) shift.
About 7 years ago I got this wonderful scent for a Christmas present. Ever since then it's always been on my perfume shelf. It's a wonderful perfume for the fall and winter seasons but you can wear it any time of the year. It's a strong yet very fresh smell that lingers all throughout the day. Burberry Brit provides a great prefume for young ladies, up to older women. I recommend it to anyone.
I have always loved this scent.
When I was a little bit younger, my babysitter used to wear this perfume and it smells lovely. It is very sweet but musky and cozy at the same time. I only have a little travel bottle right now, but I am saving money up to buy the full size bottle.
StellarLove D.

Aug 20, 2012
Every Fall this is my go to scent!
This woody, rich, and cozy scent gets tons of use from me every single Fall! I started wearing this back in 2000! In love! I love how it reminds me of cozy nights around a bon fire or just a romantic dinner...at home!
I feel in love with this perfume after smelling it in Sephora. I bought it a month later and have loved and used it frequently ever since. I really enjoy the smell and find it to be bother mature, strong, youthful, and fresh. My favorite perfume, especially in autumn and winter.
My go-to
This warms up wonderfully on my skin and can be powerful at first. It will become subtle after a bit. I have loved this scent for a very long time, for me it's sophisticated and youthful.
Strong but nice
I bought this and instantly fell in love. It's one of my signature winter scents. It is VERY strong so one spray should be enough. Didn't give it a 5 star because it is so overpowering at first.
I received this as a Christmas gift from my boyfriend. I have to say he has great taste! This is the perfect fragrance for everyday. It takes smelling clean and fresh to the next level! I love the lemony scent it has. It makes this fragrance different than any other i own. I will purchase this when i run out!
Hard to say. I liked it when I smelled the little spritz sample on the little piece of paper (you guys know what I mean by this, right...?), and when I smelled it from the bottle, but... I don't know how to say this... it smells different on your body? I sprayed it on my wrist, and it didn't appeal to me anymore. I don't understand why. It was so wierd...