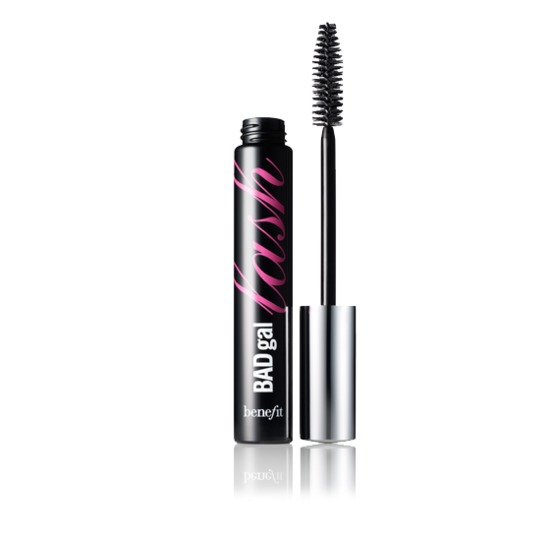 Rollover image to zoom
Reviews
I've always been a fan of layering mascaras. I really like using a plastic bristled wand first (think lash blast) because I feel like they're best for defining your lashes, and then a bristled one (falsies, colossal, etc.) because I think they thicken and volumize and add some nice curl. My new favorite combination has been the One by One from Maybelline and Bad Gal by Benefit. The combo is to die for and they do a great job together.
Great Mascara!
I got a sample ($9) size of this at Sephora. No clumps, flaking, or raccoon eyes! I would buy a full size but it is way out of my price range, but if I get a Sephora giftcard then possibly. I wish there was a drugstore version of this! Price wise, anyway.
nice
i dont know why people are complaining but i actually love this. it clumps somethimes though. the trick is to apply it in zig zag motion to separate the lashes. for those who havent try it yet, buy the mini kind and use that.
not that great
i tried this mascara because at the time i was totally obsessed with benefit ! so when i got it the first month it was ok but it dries soooo quickly that you can't use it more than a month ! totally crazy ,so i threw it away ! beside that , the brush is huge , no clumps and very very black , i will not repurchase another one ! i prefer my telescopic carbon black ( the best for my short lashes)
This mascara is reallllyyy dry. From the first day i bought it, until now. It's really dry so my lashes fall out after two hours of applying the mascara. I bought 2 of the smaller ones, but it was definitely not worth it.
Pretty Great
This mascara is going to work great on you if you have long, sparse lashes. I have Spongebob eyelashes (super long, but I have like... 3, okrr) and this is perfect for catching each one and really adding volume. It's more of a "fluffy" type look, rather than a super lengthening formula. Soooo if you're more about length and separation, go for They're Real. But I still love this one. I love them both equally... In different ways.
Neither here nor there.
It's not my favorite mascara and for the price I think it could be a lot better. First, the brush is pretty dense, but also rather large so it's not the easiest to work with. The formula isn't dry but isn't wet either. It's a happy medium. It does what it says and creates extra thick, voluminous lashes.. I looove the way it makes my lashes look. However, it has a tendency to flake off and it will definitely smudge on your lower lashline. So for the price? No thanks. You can get the same effect without the flaking for like 5 bucks with Almay's Get up and Grow mascara. Just sayin. :)
Good product!
It's not my favorite mascara but its definitely one of my go to. It does flake sometimes but however it does make my lashes appear to have more volume and look longer.
Eh
Pros: Lengthens Holds a curl Big bottle with a lot of product Cons: No volume Flakes after a while Smudges on bottom eye Pricey at $18 No recomendo Not an ideal brush unless you're into big brushes with long, synthetic bristles
Meh, can take or leave it
I received this mascara in the Sexy Little Stowaways set. I really loved it at first. I have fairly long natural lashes. This stuff is really soft and natural looking on the lash. It feels really light on the lashes. However, it wears off really quickly. About four hours into the day I'm checking myself out in the mirror trying to tell if I still have any on or not. Sometimes it's so natural looking that I really can't tell if it has worn off or not. The last couple times I've used it when I go to clean my eye makeup off at the end of the day there is very little mascara residue left. I'll keep using the one I have, but I'm not sure if I'd buy it.