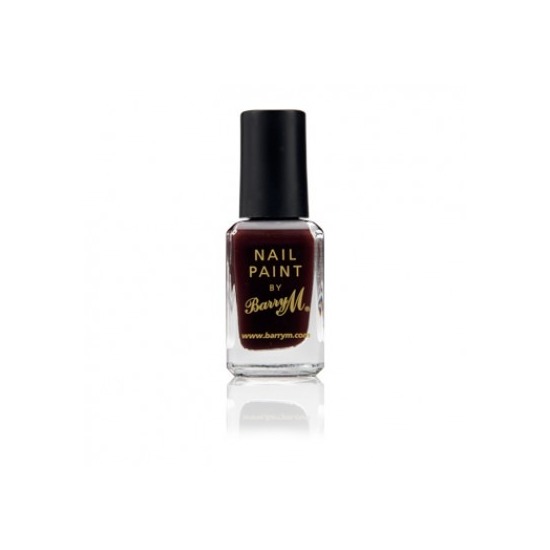 Rollover image to zoom
Reviews
Love all of them
I love these nail polishes. They are cheap and last long. I found them in London, (I'm italian, BarryM doesn't exist in Italy...). I bought: Mushroom, Mint Green, Cyan blue, Navy, Grey, Racing green and Crackle - Purple. They are pigmented (Mint green less than others) and have a very range of colours. :)
Some colours are better than others!!
I have quite a few nail varnishes from Barry m but I recently bought the bright yellow and it took 3 coats to get a vibrant colour! I think 3 coats is just too much to have to do! The darker colours are much more pigmented which means 2 coats max, which is good! I have also bought the Barry m Gelish turquoise polish for the summer so I hope it is better than the yellow!
really love this brand of nail varnish, it doesn't wear off quickly and there are so many nice colours that you can get. however, it can chip easily. but other than hat, I would say it's excellent!
I do not regret buying this. I needed a white polish to paint all my nails white and not just the tips and it did the job. I did paint 2 coats though.
Love barry m nail products very colourful and only like 3.99 amazing pigment doesnt need more than 2 coats like some other nail polishes (essence) lol. Love this brand
Really good value for money!
My favourite thing about Barry M is there colour selection, and there price! For only £2.99 they are definitely one of the best drugstore nail varnishes! Also it lasts a long time without chipping and has this really glossy shine to it!
Great quality for the price.
I own more than 10 of these nail polishes now and they are my favourite drugstore ones by far. They don't chip easily and there is a beautiful vast array of colours to choose from. The lighter, pastel colours need a few coats to become opaque but overall I love the Barry M nail paints and would defiantly recommend them to anyone who wants an inexpensive nail polish.
barry m np119-strawberry ice cream nail polish
This is one of the most beautiful nail polishes I have used its a gorgeous shade of pink and goes extremly well with cream items.as its quite a light pink you need two coats.it only takes a few minutes to dry and lasted for 4 days without chipping.it great value at only £2.99i would recomend it to any girly girl or someone who really loves pink!