Invisibands - Wispies Black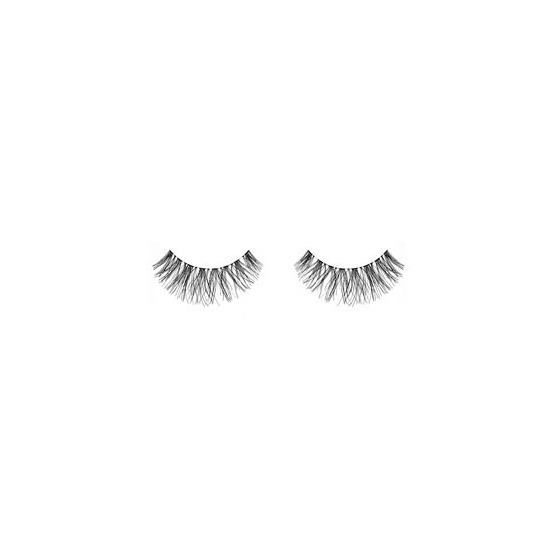 Rollover image to zoom
Reviews
Perfect!
These are my favorite lashes ever. They always look amazing and are super comfortable- I forget I have them on sometimes! I always like to try new brands and styles but end up going back to these! They never fail me.
I love the Ardell Invidiband lashes I have been wearing them for years. I usually purchase them in bulk because I do wear them practically everyday. These lashes feel super light and it doesn't feel like I am wearing false lashes. They are also super easy to apply and hold their shape really nicely.
They are so great
I love these but they are hard to find in Michigan. I use them on my clients and they really give that glamorous look! I use them over wet n' wild black gel liner and add mascara. I have seen people double them up. I am definitely going to try it. Where can I buy them online without paying a high amount for shipping?
I LOVE these lashes!
I have been wearing the #105 lashes from Ardell for some time now and then I found these. I apply them over my black liquid eyeliner and put a little mascara on them and they look amazing! Very natural but a very dramatic look still! I LOVE THESE!!!
Great lashes!
I recently started using fake eyelashes and these are super easy to apply. It would definitely give some pop to your eyes but aren't overpowering or too intense like its thicker counterparts. Definitely good for going out and they don't bother my eyes at all!
Provide great natural look and lightweight!
These lashes are so beautiful! Definitely my favorite go to lashes. I'm not a huge fake lash fan because they tend to irritate and feel heavy on my eyes, but these are so lightweight and flexible that I have no problem wearing them all night. They give the perfect amount of volume and length. I love!
These are so pretty and I have worn the same pair three times. I love them. I will definitely buy more and love how natural they look. Go get them, you wont be disappointed the bands are clear :) That is the best part
Lovely :)
One of my absolute favorite Ardell lashes. Sooo lightweight. Natural-looking, yet full at the same time. Great value/price. I'm very picky about false lashes because I have monolids, and thicker bands make it very uncomfortable to wear. But the bands on most Ardell lashes are thin and very flexible - Making it easier and definitely a lot more comfortable to wear all day.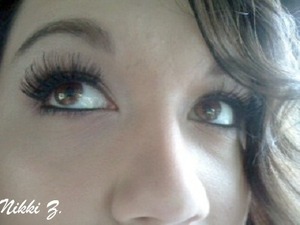 MY GO TO LASHES
These are my go to lashes no doubt. The length and fullness is perfect, and since they get longer on the ends so they create a super sexy looking eye. They have the invisible band and are nice and flexible so they are super easy to put on. I literally have like 6 pairs of back ups of these because they go with everything from a super natural eye to a super dramatic. LOVE LOVE LOVE. I don't know what I would do without them. Lol
very pretty!
I love alll Ardell lashes but I especially love their invisiband line. Demi's are my fav (wispies, lovies), they're just so pretty! I get about 5 uses of them (if I don't wash them and carefulyl remove the glue each time) before they start to get ugly looking.