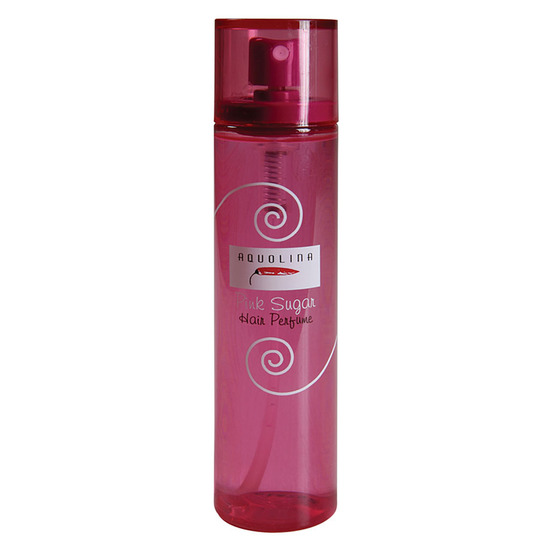 Rollover image to zoom
Reviews
Great scent but only for a few hours.
I absolutely love the scent, sadly it doesn't last long :( After 2 hours I can't really smell it anymore. If you don't mind reapplying throughout the day then I would recommend it... it smells amazing!! really sweet, really girly and I thought the whole "hair perfume" idea was pretty fun! Probably won't be buying it again.
I LOVE IT IT SMELLS SOOOO GOOD. 1ST OFF THIS PRODUCT WAS GIVEN TO ME I HAD NO IDEA THAT IT WAS A SUCH THING LOL. iM IN LOVE WITH IT!!! I AM THE GIRLY GIRL TYPE. SO ANY THING THAT CAN MAKE ME SMELL GOOD IM ALL FOR AND PLUS MY HUBBY LOVES IT
Bianca Nicole C.

Jun 28, 2012
Sweet as Cotton Candy
I was looking for hair purfume I don't wash my hair everyday and I of course wanted to smell good so my son bought this for me with is video game money what a sweetie right? So I use very little as close to the scalp as possible and everyone tells me "Yum you smell so good!" So yes this a cool product to own.
This smells wonderful!
I love the scent of pink sugar so I decided to pick up this hair perfume. It smells just like cotton candy and It doesn't take much to make your hair smell amazing! I know I don't wash my hair everyday so on the in between days its nice to know my hair can still smell good! The smell lasts forever which is great plus. Its nice to know its safe for your hair :D Id defiantly buy this again!
Smells wonderful! Everytime I spray this product in my hair everyone around me asks "What is the delicious smell?". I really want to purchase the perfume too. I highly recommend this product!
Love this! I got a sample of this one day at Sephora awhile back, and I havent seen it since. I have looked for it everytime I happen to be in Sephora. but It smells awesome!
Super girly & smells amazing !
I am in LOVEEEE with Aqualina's hair perfume !! I got my friends addicted to it, too...it's super girly and smells like (obv) pink sugar & almost like marshmallows and cotton candy !! It's addicting...and every time you move your hair you get a whiff of it, delish ! My boyfriend loves it too...it even makes your hair a little softer ! Would recommend to anybody & everybody ! Worth the price, however I try to use it sparingly because it's not the cheapest thing in the world !