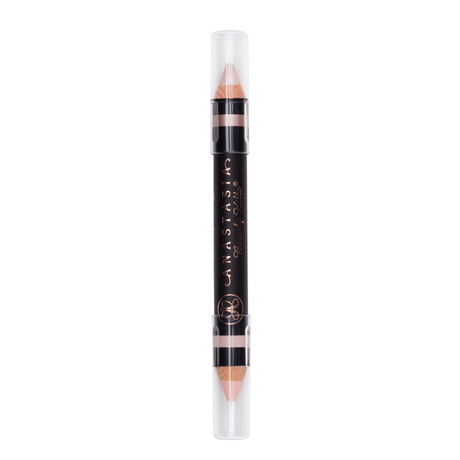 Brow Duality
$23.00
Brow Duality is designed for those who want the best of both worlds...Anastasia has married her customer favorites into one! Chunky dual ended pencil featuring matte highlighter on one end and shimmer highlighter on the other. This pencil brings subtle focus to the brow bone. Use the Matte side during the day to create a soft highlight. For those nights on the town, use the Shimmer side to give your eyes that soft satiny glow.

Feb 11, 2012
Love the Shimmer shade!
I really like this pencil, and am eternally grateful that they sell the matte and shimmer shades separately xD. I really don't have any use for the matte shades, they are to dark to be considered a highlight in my opinion. I love using Sand on those "no makeup" days, which is quite often lately. It has become a staple in my everyday makeup routine.