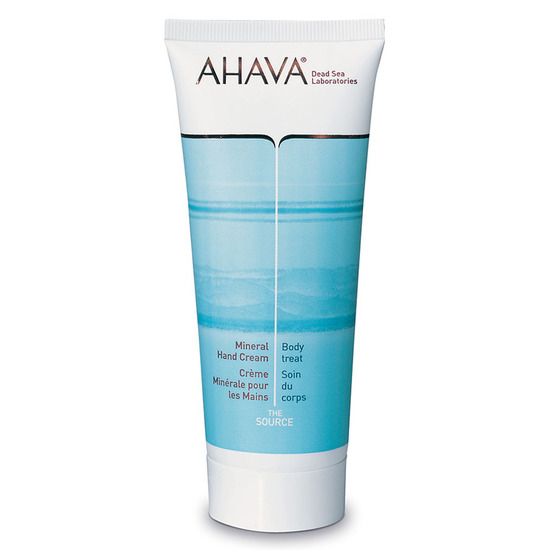 Rollover image to zoom
Reviews
Great product.
I have extreme dry hands That crack and blister in the winter time.mthis lotion has saved memfrommgoing through that this winter. I received a sample in my October birchbox and already purchased the full size product!
NOTHING compares to this brand of body care. No.thing.
I have a dear friend with family in Israel. She introduced me to this amazing body care line. Incredible performance and such a lovely smell. Lucky enough to have a retailer near me. Buy yourself a little something if you have the chance to try this amazing brand. You will not be disappointed !
Amazing hand cream!
I got this in my first birchbox last year and it is amazing. It leaves your hands feeling so soft and smooth and it clears up any dryness. The smell isnt floral and isnt too strong. This is especially good if you have any kind of skin irritation and is a great deal!
I received this in one of my birchboxes and decided to finally use it. I feel like it leaves a little bit of grease. It does leave them soft and shiny though. :) I do not love nor hate this product.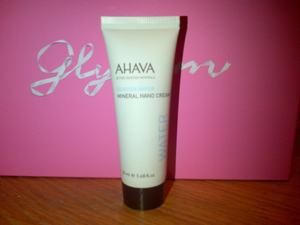 Smells amazing and has a velvety texture
I received a deluxe sample of the Ahava Deadsea Water Mineral Hand Cream in my latest Glymm box and I have to say that I love it! It has a unique floral scent that I really like and the texture is almost velvet like. In the winter my hands get really dry and I've been applying this almost twice a day and I'm really liking the results so far. Also, aside from being available at Nordstrom, Glymm has it on their website for $22CA . http://www.glymm.com/mineral-hand-cream.html
Smells so good and fresh
If only I had more! It smells so good! And it dries so dry and smooth! Not a bit greasy like other brands (i.e. crabtree & evelyn) — It's definitely a must have in my purse now. All thanks to Birchbox!