Visions Of Sugarplums by Femme Fatale Lacquer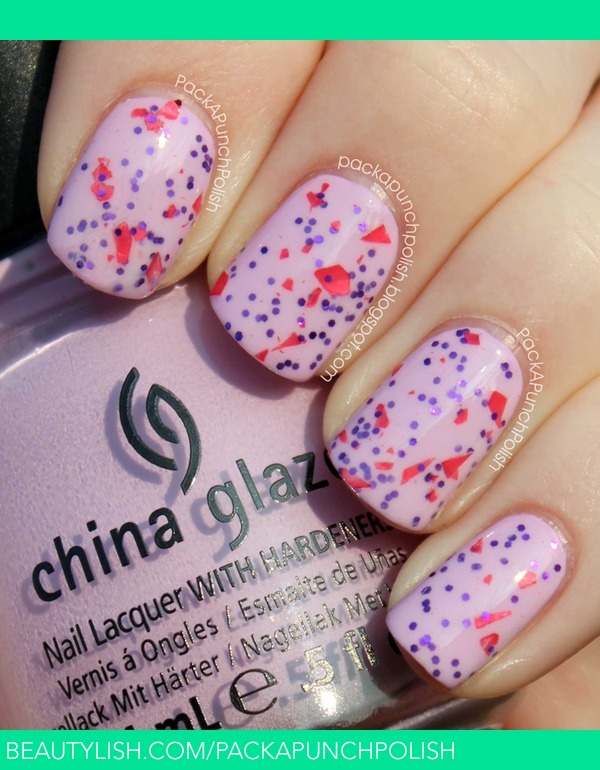 This is one coat of Visions Of Sugarplums over two coats of China Glaze Sweet Hook and also a coat of Out The Door top coat. Visions Of Sugarplums is a milky pink base with pink shredded glitter and small purple hex glitter.

Femme Fatale Lacquer's Links:
Shop: http://femmefatalelacquer.bigcartel... /> Facebook: http://facebook.com/femmefatalelacq... /> Instagram: http://instagram.com/femmefatalelac... />
Full Blog Post:
http://packapunchpolish.blogspot.co...
Comments